| HOME |
Below are two photographs taken by me during the 1999 August 11 total solar eclipse. The photographs were made with a Canon camera and 200 mm telelens, from a parking lot near St. Quentin, Northern France. We had driven from the Netherlands to Northeast France the previous day, settling near Verdun - to find rain and grey overcast skies the next morning. So on the morning of the 11th we drove through the totality zone to Northwest France, where we found large but fast moving clearings in the cloud cover. The Gods were with us that day, as we could watch the full totality, with thin cirrus coming in during the second half of totality. My travel companions were Koen Miskotte and Casper ter Kuile.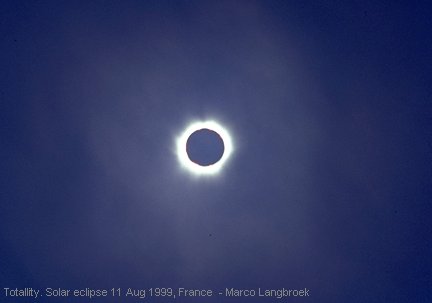 Darkness at noon: the corona during totality seen through very thin cirrus clouds (200 mm Canon telelens photo).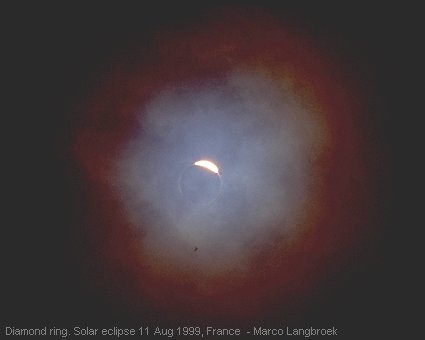 End of totality: the 'Diamond ring' at third contact. The thin cirrus clouds made for a very spectacular, colourful aura (200 mm Canon telelens photo).
Here's me with my camera awaiting the eclipse - shot taken by Casper ter Kuile.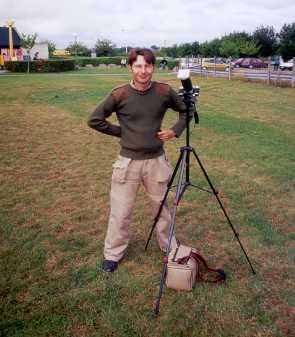 All images (C) 1999-2004 by Marco Langbroek, the Netherlands.